Hello and greatings to all.
1.
Ive done with a brand new Yubikey 4 (
not
Neo) the following steps. And I become a error after the fields are filled. But I can recover the Passwordfile sucessfull. The Hexadecimal Code isnt incorrect. I repeat Ist is the correct Hex Code. I done my yubikey4 "restore to Defaults". And now i do the Prozedure live again. Please say me there are my fault(s) or mistakes.
2. Thirst Things Thirst:

O.S. Version : Microsoft Windows 10
Keepass Version: 2.3.2
otpkeyprov Version: 2.4
yubikey-personalization-gui Version: 3.1.24
3. lets go:
I open the Yubikey....gui:
I go to Settings:
cange Enter to off
I go to oath-hotp :
And i Switch to the second Slot .
then i thake the next Settings
I disable Oath-Token Identifier
Check thé Box: Hotp-Length 8 Digits
Then i push the"generate" button and Copy the Hex-Code into a Textfile.
then i press Write Configuration
see Pictures above:
That Looks like so:
Attachment:
yubisetupend.PNG [ 39.23 KiB | Viewed 3975 times ]
Thats all for the Yubikey at first. the next ive done in Keepass. See the Next Pictures:
open keepass and create new Password datafile. Ive put a Password in and select one time Password then i hit ok.
Attachment:
File comment: i put the write Code in and do the setings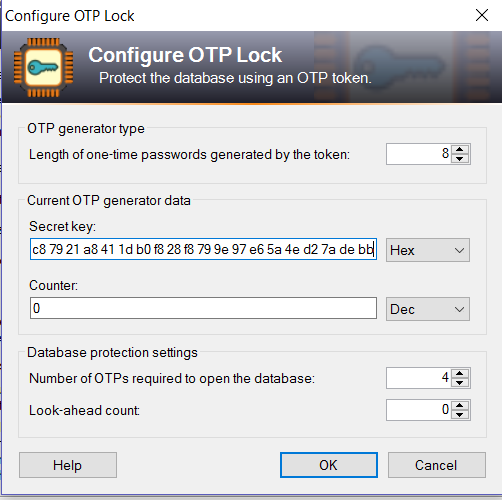 puthexin.PNG [ 41.11 KiB | Viewed 3975 times ]
When i try to open this error Comes:
Attachment: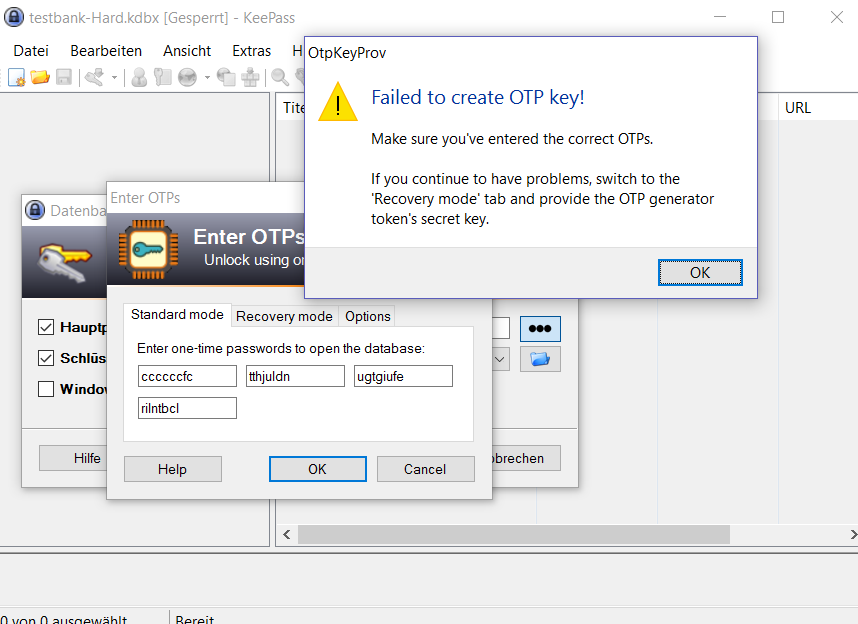 error.PNG [ 66.32 KiB | Viewed 3975 times ]
Im Verry verry Hopefully for Help.
Please Help.